BRM Celebration Day | |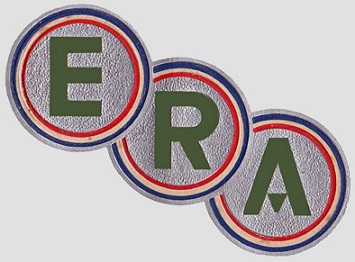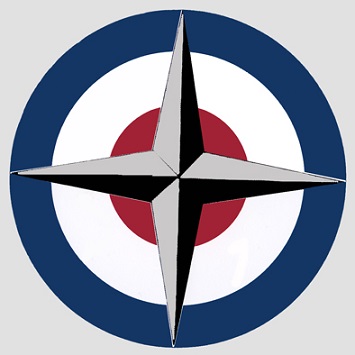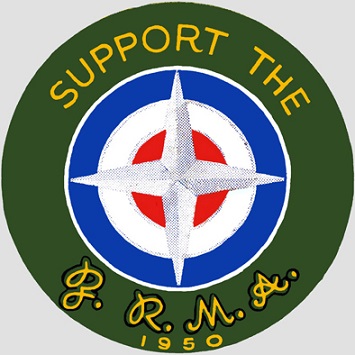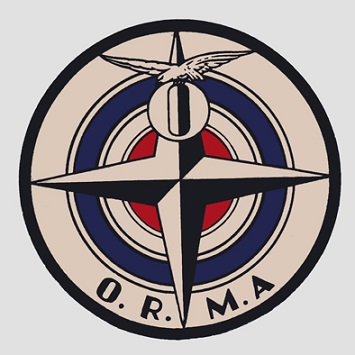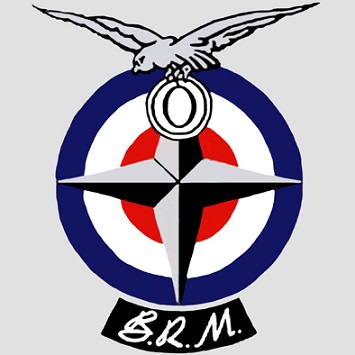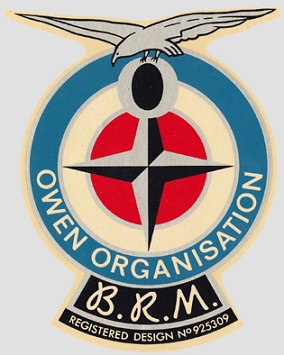 Formula 1 Grand Prix World Champions 1962
British Racing Motors (BRM) was a British Formula One motor racing team. Founded in 1945 and based in the market town of Bourne in Lincolnshire, it participated from 1951 to 1977, competing in 197 grands prix and winning seventeen. BRM won the constructors' title in 1962 when its driver Graham Hill became world champion. In 1963, 1964, 1965 and 1971, BRM came second in the constructors' competition.
History
BRM was founded just after the Second World War by Raymond Mays, who had built several hillclimb and road racing cars under the ERA brand before the war, and Peter Berthon, a long-time associate. Mays' pre-war successes (and access to pre-war Mercedes-Benz and Auto Union design documents) inspired him to build an all-British grand prix car for the post-war era as a national prestige project, with financial and industrial backing from the British motor industry and its suppliers channelled through a trust fund.
This proved to be an unwieldy way of organising and financing the project, and as some of the backers withdrew, disappointed with the team's slow progress and early results, it fell to one of the partners in the trust, Alfred Owen of the Rubery Owen group of companies. Owen, whose group primarily manufactured car parts, took over the team in its entirety. Between 1954 and 1970 the team entered its works F1 cars under the official name of the Owen Racing Organisation. Berthon and Mays continued to run the team on Rubery Owen's behalf into the 1960s, before it was handed over to Louis Stanley, the husband of Sir Alfred's sister Jean Owen.
The V16-powered BRM Type 15
A factory was set up in Spalding Road, Bourne, Lincolnshire, behind Eastgate House, Mays' family home, in a building called 'The Maltings' (the adjacent former ERA works, vacated in 1939 and sold to neighbouring Bus operator Delaine who still use the old ERA building as an Office and Stores. It was briefly requisitioned in 1944 as a billet for the Parachute Regiment as it regrouped before going to Arnhem). Several people involved with ERA returned to the firm to work for BRM, including Harry Mundy and Eric Richter. The team also had access to a test facility at Folkingham aerodrome.
Champions
By the end of the 1961 season BRM had managed to build an engine designed by Peter Berthon and Aubrey Woods (BRM P56 V8) (2.6975 x 2.0 in, 68.5 x 50.8 mm) which was on a par with the Dino V6 used by Ferrari and the Coventry Climax V8 used by other British teams. However, the real change was the promotion by Owen of an engineer who had been with the team since 1950 (originally on secondment from Rolls-Royce to look after the supercharging on the V16), Tony Rudd, to the position of chief development engineer. Rudd was the first professional engineer to exercise full technical control over the team, and basic engineering and reliability problems which had plagued the team for years began to vanish. He was given greater responsibility in 1960 after two of the drivers, Graham Hill and Dan Gurney, went on strike and told Alfred Owen they would not drive again, and in early 1962 full executive authority was given to Tony Rudd. Raymond Mays and Peter Berthon were sidelined. The team had designed their first mid-engined car for 1960, matching the other teams, and won the World Drivers' Championship with Graham Hill as driver, in 1962 with the P57. (During 1962, BRM also ran Lucas electronic ignition.)[1] During 1965, 210 bhp (160 kW) at 11,000 rpm was the rated power. However at the high-speed 1965 Italian GP (Monza) an uprated version was raced with 220 bhp (160 kW) at 11,750 rpm for short bursts. A planned 4-valve-per-cylinder version in cooperation with Weslake Engineering never materialised.
As part of Owen's attempt to make BRM pay its way, the V8 engine was sold to privateers and appeared in a number of other chassis during the 1.5 L formula, particularly in private Lotus chassis and in smaller marques such as BRP.
A number of privateers acquired 1961 and 1962 BRMs during this period, including Maurice Trintignant and Scuderia Centro Sud; these cars continued to race for many years.
The monocoque BRM P261 V8 car was soon developed and these ran on through the 1.5-litre formula and performed useful service in the early races of the subsequent 3.0-litre formula. In 1965 Jackie Stewart was signed to partner Hill; he took his first grand prix win at Monza in his debut season, and won the first world championship race of the new three-litre formula with a car fitted with a Tasman two-litre V8; once again BRM were not ready for the start of a new formula and the old cars continued to be used, even on occasion after the H16 was ready.(Tekst wikipedia)